Being active is a lifestyle choice. Many of us wish to work out regularly and stay fit. But working out requires a lot of effort and WORK.
As a loyal member of the procrastinator's club my mantra is "Eat now, Exercise later!"
*Perfect example of Fitness fail*
But let's get real! Scrolling through our Instagram feed all we wish is to have "HOT BODs" like those IG models and celebrities. So every now and then we motivate ourselves to hit the gym!
But the journey of getting up from the couch, changing into your workout attire and finally, entering the gym is a battle not even Hitler could propel us to win.
However, every New Year, just like you, I take a resolution to work out and stay fit. So, even this year, I went and applied for that gym membership. But we all know, that's only half the battle won.
Motivating yourself and going to the gym is a task in itself. And it's even more difficult when your brain is doing its own workouts with a bazillion thoughts running through them.
If you're someone who's not a big fan of exercising, you know how I feel.
So, here's how I start my day when it's time to BURN THAT FAT!
1. "I don't wanna go to the gym!"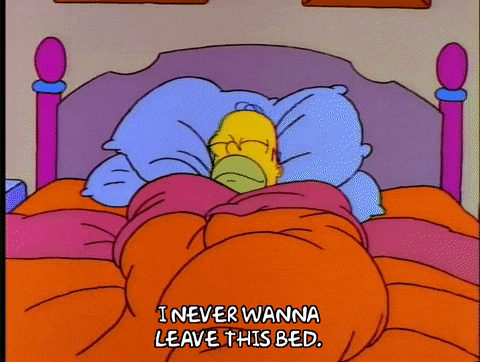 *Exercise fails*
Dragging yourself out of the bed to go to the gym is a struggle that I lose half of the times (okay, I know more than that!)
Do you have to prepare yourself before you hit the gym? Well, me too.
This is what my chain of thoughts sound like:
"I need to go to the gym. I'll definitly go after watching one more episode"
1 hour later: "I better get dressed for the gym"
*Doesn't physically move for another hour and another hour and another month after that*
---
2. "I am gonna kill it in in the gym today"
 
*Workout fail meme*
"Does shopping count as cardio?
Cos that's the only form of cardio/exercise I am into"
Why does time go by so slowly when doing cardio? 
Yes, cardio is necessary and helps you lose weight, but it's JUST NOT FUN!
---
3. "Oh, I like this song. Let me amp up the speed"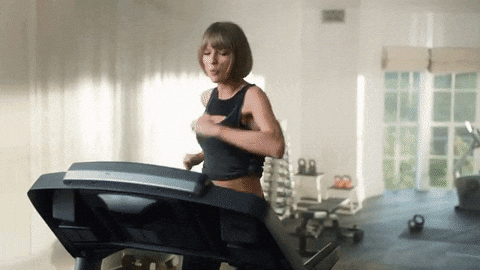 *Epic gym fails*
Has this happened to you? Well, I hope not.
On the other end, if it does I won't have to visit the gym at least for a week *planning a master act*
---
4. "How do you use this machine?"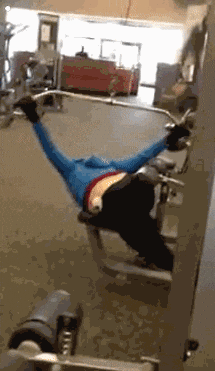 *Gym fails*
Is it only me or do you also not know how to use half of the equipment in the gym?
Also, a little revelation, I refuse to ask for help. Yes!
I try to act cool and keep hoping that no one is watching me and making funny workout videos of me.
---
5. "Oh, I'm hungry. Should I treat myself? I deserve it."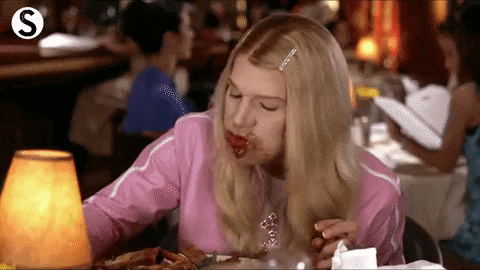 *Fitness fails*
If you're anything like me, you start thinking about your cheat meals on the first day of exercising. Any little achievement and you want to treat yourself.
Came to the gym 3 days in a row? CHEAT DAY!
Did 100 crunches? CHEAT DAY!
Lost one pound? CHEAT DAY! 
---
6. "Maybe I should do a few squats and then leave"
*Workout fails memes*
Don't you wish you had a booty like the Kardashians? I do!
But not all of us are blessed with a body like that. Well, they aren't too. We certainly can't spend like them on plastic surgeries but we can positively afford that gym membership this year. Can't we? 
Moreover, working out is not THAT bad. Once you hit the gym, you definitely feel like burning all those extra calories was worth every squat. 
---
7. "Finally done for the day"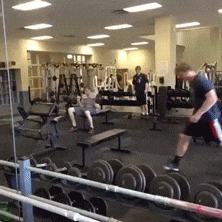 *epic gym fails*
Don't you feel proud for making it till the end of a tough workout?
You can't deny, the post-workout feeling is amazing.
The only problem? Gathering your stuff and limping your way back to the car, especially after a leg day! Oh, I feel you. 
---
8. "Oh wait, let me Snapchat before I leave"
*gym idiots*
If you go to the gym and don't Snapchat about it, did you even go to the gym?
It doesn't matter if you went only for a day, doesn't matter if you exercised for 20 minutes only, the world must know that you went to the gym. Right? 
---
9. Next day: "Never going back to the gym again"

*workout fail gifs*
Why do people do this to themselves? Workouts are a nightmare!
But I promised my gym and the trainer that I will be back again. Tomorrow.
Okay, next month.
Yes fine, the next year! 
#OkBye. 
Staying fit and fabulous is a constant struggle for all of us. And I totally get that!
If you are serious about losing those extra pounds, you need to consume tasty healthy dishes, include dietary supplements in your everyday routine and practice yoga to experience peaceful bliss. 
Yes, it's a challenging task to attend the gym regularly but wouldn't you love to flaunt your fit body and be physically fit? Let's take the challenge head on then!
Do comment below to let me know that I'm not the only one who has these weird thoughts while working out.
Share your funny thoughts, workout fails gifs or funny workout videos below.