Wedding season is perfect for indulging and hopping into your shimmery outfits! Are you searching hundreds of magazines for that gorgeous appeal? Trying out varied makeup looks to suit your style?
Starting to dream ladies? I am completely in sync with you!
But STOP!
Often this excitement is the reason for a disaster!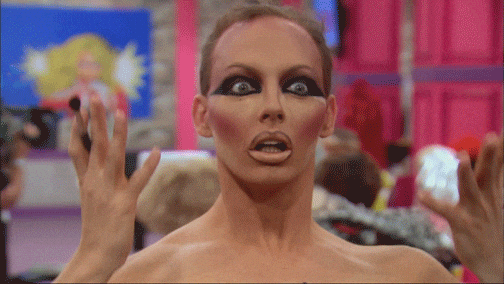 You definitely don't want to be THAT girl at the wedding – the one whose makeup almost overshadows the bride!
We understand your enthusiasm that you want to outshine others and make your own style statement. But you've got to draw a line somewhere!
We present to you the 9 thumb rules from our makeup guide you need to swear by for a stunning appearance in the coming weddings. With these fabulous makeup tips, you will absolutely make eyes turn your way at the next wedding.
LET'S GO!
Going overboard with the foundation? Stop right away!

 

The first step of makeup application is a perfect base.
Using correct makeup techniques to apply the base accurately is vital for a flawless look! Tapping layer by layer is certainly not the way to go. Use a pea-sized drop of your liquid foundation and merge it well over your face and neck area.
Remember, blending is the key! Use good quality makeup brushes for seamless application and natural look.
Choosing the correct foundation for your skin is a must for that natural and dreamy finish. Want to know how to select the perfect foundation for yourself?
Check out this makeup guide on how to find the right foundation for your skin tone.
Make sure that you set the foundation with a sheer loose powder so that it stays all through the day. Do no more than that or else your makeup will look heavy and cakey. 
Professional Makeup Tip: Always apply moisturizer before starting with your makeup regime. You don't want white patchy skin at the end!
Want to know one more makeup secret?
Primer makes your foundation last longer. Don't shy away from them. Learn to love one. 
---
2. 
Smoky eyes or bold red lips? Choose one and ONLY ONE! 
 

Going for both – dramatic eyes and striking lips? It's a big NO!
Choose one particular area to work on heavily.
My makeup secret? Simple eye makeup and bold lips.
Nude shades on the eyelids and hot red or pink on the lips is an easy way to carry makeup look. This way, you will look elegant and gorgeous at the same time.
Remember, lip colors in the shades of red and pink look gorgeous when sported with traditional attire.
Here are few of my favorite lipsticks for the festive season. Heartbreaker – Huda Beauty, Ruby woo – MAC, Pink Passion – Lakme and  Copenhagen – NYX Professional.
However, if you wish to do a dramatic or smokey eye, keep rest of the makeup subtle and simple.
This look is perfect if you are wearing light and pastel color outfits. 
Professional Makeup Tip: Your eyes should not match your outfit, rather complement the colors on your dress!
---
3. Kajal & Eyeliner – A woman's best friends!
Generously applying black kajal on the waterline makes for an attractive eye makeup look for a function. Want to add more? Apply brown or black eyeshadow under it to complete this simple eye makeup look.
The eyeshadow with the outlining makes for a perfect look with your dazzling outfit.
You could use a pencil, gel, or liquid liner whichever you are comfortable with. Make sure you use a waterproof and smudge-proof kajal or kohl pencil for long-lasting makeup.
My all-time favorite is the Maybelline New York Lasting Drama gel pencil. It comes in a variety of shades, is waterproof and doubles as both kajal and liner. Sounds like a great buy, doesn't it?
Professional Makeup Tip: Go for a winged eyeliner to enhance your makeup. Plus, it's trendy and looks outstanding!
Want to know how to do a winged eyeliner? Click here
---
4. Skip the false eyelashes, please!
Tired with thin and scanty eyelashes? We know you want to flaunt thick and curled lashes every time you head out for an occasion. But, ladies, you should definitely give the falsies a miss!
They make your eye makeup look significantly heavier. Instead, apply a generous coat of mascara for those smoothly curled eyelashes.
Still not happy? Maybe even two coats of mascara but try to stay away from false eyelashes.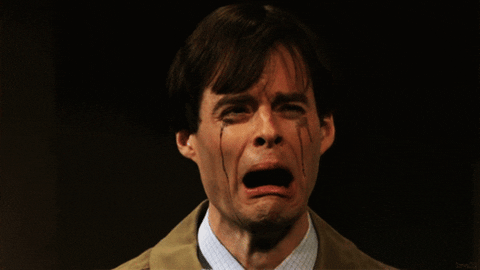 When your mascara is not waterproof!
Professional Makeup Tip: Always curl your lashes first before you apply the mascara. If you do not follow correct makeup techniques, your lashes are going to break!
Apply mascara from the roots and then wiggle in a zigzag motion till you reach the tip. This will add volume and definition to your lashes!
---
5. Always keep your outfit in mind!
 Selected a heavy outfit full of bling for the function? If yes, then go easy on the makeup! Opt for simple eye makeup with nude color for a soft look on the face.
Planning for a tad simple clothing?
Smokey dramatic eyes or striking red/orange lips are your saviors!
A heavy outfit paired with bold makeup will make you look over the top!
I am sure it is something you don't wish for!
Looking for some inspiration?
Here are few makeup looks spotted by celebrities this season.
---
6.  Time to add some subtle blush on those chubby cheeks!
There's just one rule – don't use too much color on your face!
Here are 6 mistakes to avoid while applying Blush
Getting it right with your blush is exceptionally essential. A soft pink or a subtle peach works the best. Remember to use a non-shimmery, sober blush.
For a natural-looking glow, apply the blush on the apple of your cheeks with an upward movement going into the hairline.
Profession Makeup Tip: You need to apply the blush on the high-rise points of your cheeks. The best way to judge the point of application is by smiling in the mirror.
A big fluffy makeup brush blends the blush well on the cheeks.
Need help selecting the correct blush Brush? Here are a few brands you can check out. Real Techniques, Colorbar and Vega.
---
7. Shimmer, shimmer, shimmer? No, no, no!
Show your back to too much shimmer!
Not the bride or do not belong to the bride's immediate family?
Then I suggest you stay away from shimmery products! Then a makeup look like this is a big NO!
Say no to makeup goodies like shiny eyeshadow, shimmery lipstick, and that glam highlighter adding an extra sheen on your face!
Avoid such combination if you don't want to outshine the hitched couple or their families.
But if you're someone who loves shimmer and glitter, then be subtle about it.
Want to know how you can add shimmer to your makeup without going overboard? Here's a makeup guide to help you out.
---
8. Be ready for touch-ups!
Touch-ups are a must during long hours of wedding functions.
Two handy makeup items and you are all set for the whole day – a loose sheer powder and your favorite lipstick are all you need.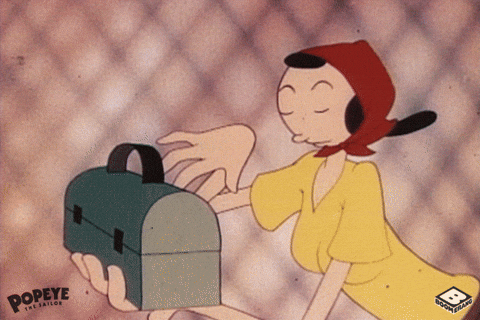 So, the next time you pack your sling bag, make sure your makeup pouch has these 2 necessities. 
MAC  Mineralize Skinfinish Natural is a great option for a compact powder.
Weddings are all about delicious food which none can resist! But, food and lipstick are not that great friends. Nobody will judge you if you touch your lipstick up after a bit of hogging!
Professional Makeup Tip: Applying lip liner as the base (before you apply the lipstick) will help you retain the lipstick color for a longer time.
---
9. Manicures and pedicures with a pop!
Your makeup regime shouldn't just end here. Alluring nails are crucial too. There is no doubt that bright nail colors are in.
Shades of red or bright maroon is a perfect choice during the wedding season. However, a glittery gold or silver looks spectacular too!
Not comfortable with bright or glittery? Tone it down with pinks or nudes. Or you can also choose to get nail art done. It certainly makes you stand out from the crowd. 
Remember, manicures and pedicures are a must. They add a finishing touch to your appeal just like a cherry on the top!
 Find some trending nail art designs you can try
Nothing compensates for that million dollar smile at a wedding function. Delicate makeup, pleasing outfit, and a wide smile is all you need to look the best out of the rest!
Don't worry if you've not followed a certain step to the T!
Just remember, the key to looking elegant is to be confident and happy.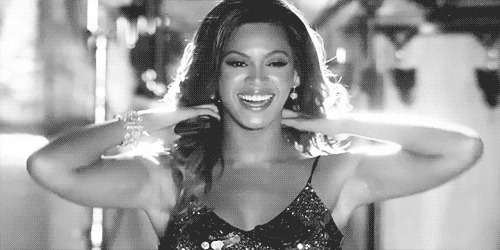 Keep it simple, keep it gorgeous!